3 good reasons to quit your job and travel around the world
Sometimes, overwhelmed by events, we forget why we work. Little by little, the freshness of the first day fades away and gives way to routine and stress. This old dream that we cherish is forgotten and even buried.
But ! "You were not born to pay your bills and die. " These words can be liberating for many workaholics who struggle with work every day. Quitting your job to travel around the world seems crazy. But when answers are found to the whys and wherefores, the dream will gradually take shape and become reality.
Take advantage of the contractual termination for your trip
The employee on a permanent contract can agree with his employer on the conditions of the termination of the employment contract. We're talking about a contractual break. In this case, the employee is protected by various guarantees and benefits from a specific compensation of conventional rupture.
This amount can be negotiated with the employer, but is higher than the legal redundancy payment. Note that this indemnity is more consequent for those who have a seniority of more than 10 years (more than three times the monthly salary).
If you are one of those who benefit from this indemnity, it is now or never to reconsider your forgotten dream. Choose your destination (if you haven't already done so), pack your bags and go on an adventure. Travelling is also learning.
This allows you to open your eyes to a new horizon. It is an opportunity to discover a new world, but also to discover yourself. Culinary tourism, pilgrimage, cultural discovery, it's up to you to choose the type of trip you want to make. Come back satisfied, inspired, ready to attack life !
Travel with your savings
Your savings, you get them by the sweat of your brow. The paradox of work is that we spend a lot of time earning money while the time to enjoy that same money is allocated parsimoniously. On average, the French employee has 25 days of paid leave each year. (As a reminder, the world tour was done in 80 days according to Jules Verne ! Far from the 25 days…). Seen from this angle, resigning to go on an adventure is not the result of a sudden impulse, it is the most rational thing you can do. If you wait until you retire to spend your savings… Who knows if you will ever see that day again, tomorrow belongs to no one.
For the daring adventurers, adept at Carpe Diem, it will be the best idea they ever had. If you are one of those who feel (from time to time) this need for security, pack your bags before a professional reconversion.
If your savings don't allow you a five-star world tour, you should know that several original destinations are accessible at a reasonable price. Consult good plans for India, Laos, Vietnam, Madagascar, Nicaragua..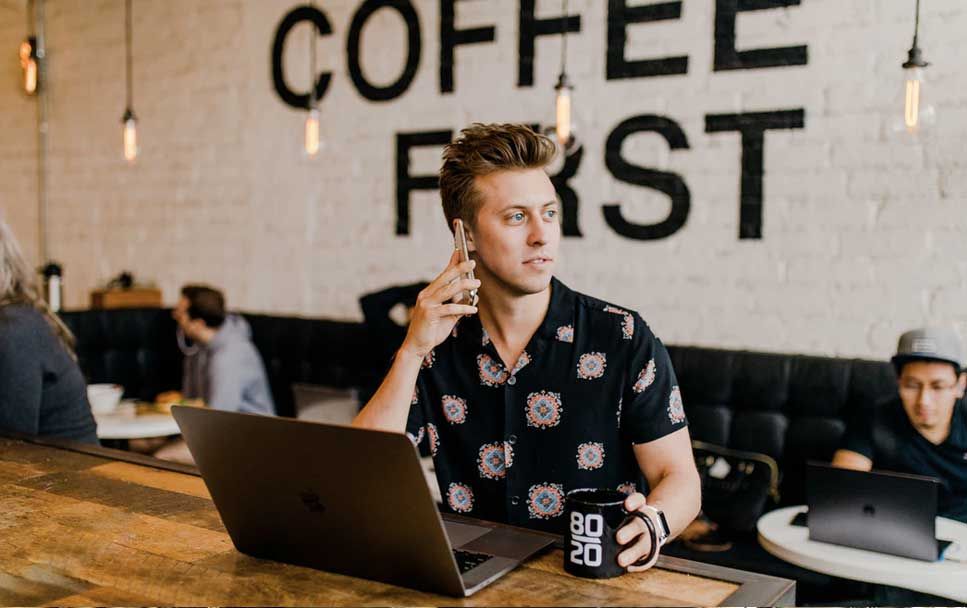 Traveling with money
You are passionate about travel. Make it your job. Yes, it is possible thanks to the'digital age. We often hear that you can earn money by staying at home. Well, that's also true if you become a globetrotter.
Being a freelance blogger, you choose your own hours. As long as you have internet access, you can work. Tell us about your travels and discoveries to feed the web.
Great opportunity for those who are multilingual. It's also a good way to share this unique experience with those who don't have your luck.
Those who have skills related to digital can also offer remote services such as web editor, website creator or graphic designer… It is now the place to be for a wedding proposal'Today it is very easy to find remote missions from Annecy'anywhere on the globe. Compare the best freelance platforms and get started !
You can also experiment other jobs in several countries. Being a bartender allows you to immerse yourself in the nightlife, a different culture for each country. Being a photographer not only allows you to keep good memories of your adventure, but also to bring out the best of the local culture through your pictures.
You will have understood, you just have to dare… Dare to leave, dare to take daring decisions, dare to embrace life.